Retention Units/Cages
We offer a range of Retention Units and Cages, manufactured in Heavy Duty tubular steel with mesh infill. These are a great solution for storing medium size products. They work with most standard wooden pallets and once the sides are in position, they provide a sturdy cage. Corner brackets can be added so the box can be stacked safely.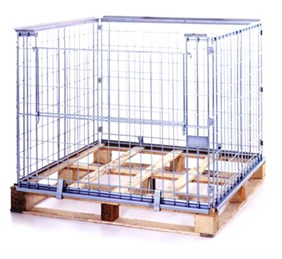 Retention Unit (1000mm)
1200mm x 1000mm x 1000mm
See more
Call us today to discuss your requirements
We won't be beaten on price!
Speak to our staff about our rental price pledge
Can't see what you're looking for?
Contact us to enquire about custom orders
Find out more